Our Kitchen Accessories are modular cabinets that serve the purpose of adding additional storage spaces for important items like pots and pans, stainless steel wares, kitchen utensils, mason jars and many others.
We offer three types of storage system and they are the following:
Wari Corner
The Wari Corner system is a simple storage that contains two door mounted baskets and two slide mounted baskets that are both adjustable in height.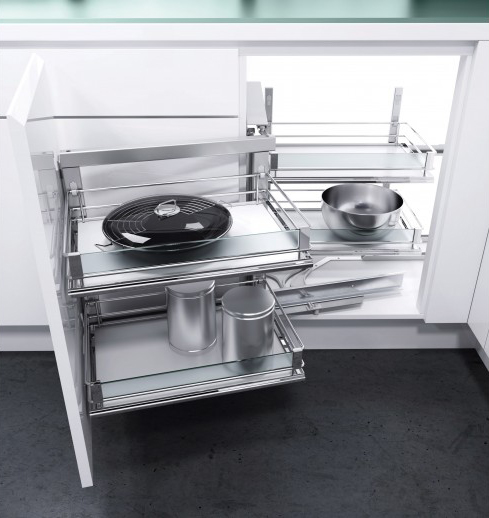 ---
Twin Corner
Opening the storage door utilises a smooth one-handed action and will reveal two curve shaped shelves found inside that provides ample storage space for different items.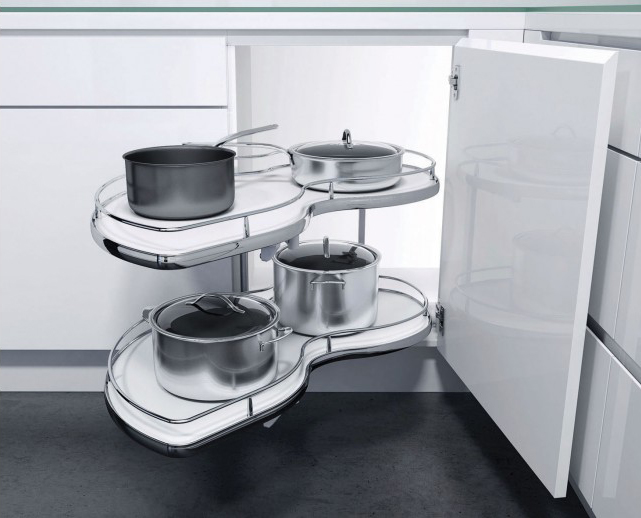 ---
Recorner Maxx
Using a hidden mounting system, rotating floating shelves can be found within the cabinet, giving enough storage in corner spaces.
We offer consultation and design ideas that will help you choose what type of kitchen accessories will suit your needs and your lifestyle.